PROFESSIONAL ADVICE
Appliance Lifespan: What You Need to Know
"Prolonging Appliance Lifespan with Repairful Appliance: Expert Insights"
Discover the expected lifespan of household appliances and learn how to help them age gracefully. Explore our appliance repair and maintenance services with Repairful Appliance for a long-lasting and healthy appliance life.
Ever wondered how long your refrigerator or washer will last? Understanding the average life expectancy of your appliances is crucial for effective household budget management. Our appliance life expectancy chart will help you make informed decisions about whether to repair or replace your appliances.
The most effective way to ensure your appliances age gracefully and enjoy a long, healthy life is by adhering to a regimen of regular maintenance and periodic check-ups by appliance repair experts.
If you're interested in learning more about our services for a wide range of appliances, simply click on the appliance of your choice. You can schedule an appointment for appliance repair and maintenance or reach out to us for expert assistance today!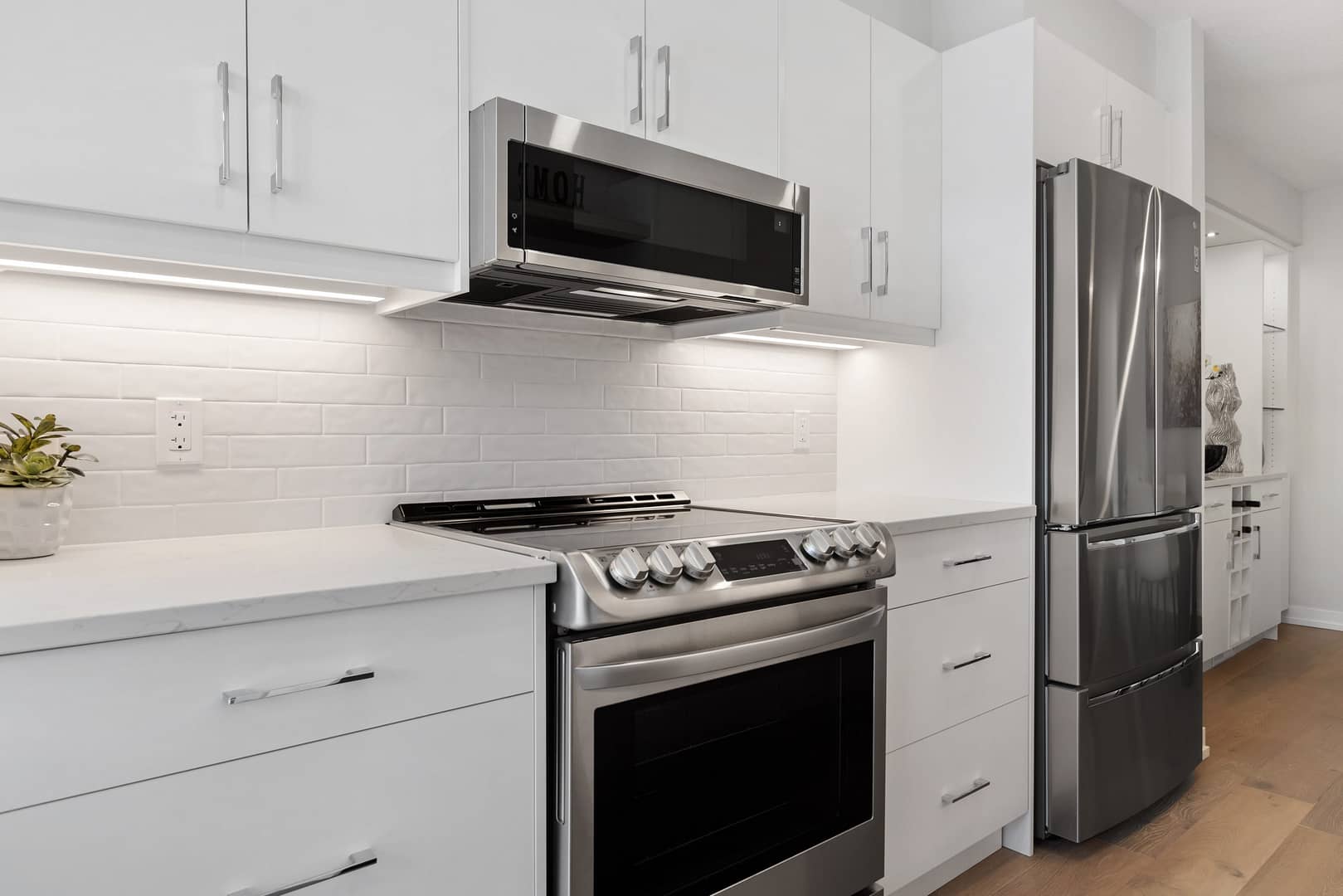 Learn about the average lifespan of major home appliances with Repairful Appliance's insights. Use this information to make informed choices about appliance maintenance and replacements.
Understanding Home Appliance Life Expectancy (Excluding Commercial Appliances)
When it comes to comprehending the lifespan of your major home appliances, we provide essential insights. Please note that this information pertains to residential appliances and excludes commercial models. Utilize these average life expectancy ranges as a reference for making well-informed decisions regarding your appliance maintenance and potential replacements.
Trash Compactors: 7 to 12 years (Average: 11 years)
Electric Dryers: 11 to 18 years (Average: 14 years)
Gas Dryers: 11 to 16 years (Average: 13 years)
Dishwashers: 9 to 16 years (Average: 12 years)
Garbage Disposals: 10 to 15 years (Average: 13 years)
Freezers: 12 to 20 years (Average: 16 years)
Microwaves: 5 to 10 years (Average: 8 years)
Electric Ranges: 13 to 20 years (Average: 16 years)
Gas Ranges: 15 to 23 years (Average: 19 years)
Range Hoods: 9 to 19 years (Average: 14 years)
Compact Refrigerators: 4 to 12 years (Average: 8 years)
Standard Refrigerators: 10 to 18 years (Average: 14 years)
Washing Machines: 8 to 16 years (Average: 12 years)
Use this valuable information to plan your appliance maintenance and make informed choices about when it might be time to consider a replacement. For all your appliance needs, Repairful Appliance is here to assist you.
Determining Appliance Age
If you're uncertain about your appliance's age, locating this information is key. You can typically find it by examining the tag or sticker displaying the serial number. These tags are commonly situated inside the appliance's door, on the back, or beneath easily removable panels, such as those under a stove's top surface.
Most modern appliances include a serial number tag that clearly states the manufacturing date. If you're unable to locate the date, you can decode the serial number to determine your appliance's age. Search for the "appliance date code" associated with your appliance's brand, or conduct a straightforward online search using the brand and serial number. Often, the initial numeric characters correspond to a month and year.
Regular maintenance is crucial to extend your appliance's working life to its fullest. However, in the event of a breakdown, it's sometimes more cost-effective to replace an old appliance rather than repair it. Unsure about your appliance's condition? Our appliance repair technicians are here to provide guidance.
If you're not ready to part with your appliance, you can reach out to us or schedule your repair service online. Repairful Appliance is here to assist with all your appliance needs, from age determination to maintenance and repair.
Top Reasons to Choose Repairful Appliance 
Qualified Appliance Experts
Warranty on Workmanship & Parts
Transparent Pricing with Contactless Authorization and Payment
Professional and Uniformed Team
Flexible Scheduling for Your Convenience
Your Local Service Provider