Commercial
Commercial Freezers Repair & Maintenance Service
Trust Repairful Appliance with All Your Repairs
For those in the food service sector, your commercial freezer is a cornerstone of your business's ongoing success. Maintaining your commercial freezer and addressing repairs promptly to prevent spoilage can save you from the inconvenience of expensive breakdowns and wasted food. Reach out to Repairful Appliance at the earliest sign of an issue, and our commercial freezer repair specialists will take care of it.
Technician discussing the necessary freezer repairs.
Our skilled technicians will execute freezer maintenance and repairs based on your timetable, ensuring minimal interruption to your business or personal activities. Whether you need our services early in the day or later in the afternoon, trust that we will be there on time, fully equipped. All our branches strictly adhere to a "leave no trace" cleanup policy, ensuring that we leave your premises as clean as we found it.
For scheduling a commercial freezer repair service with Repairful Appliance, please reach out to us or book an appointment online.
We Repair All Varieties of Commercial Freezers
Commercial freezers sustain food at temperatures ranging between -10 and 0 degrees Fahrenheit. As per the US Food and Drug Administration (FDA), these temperatures are ideal for safe food storage as they inhibit bacterial growth. Should your freezer struggle to maintain this temperature or encounter other issues, get in touch with Repairful Appliance. We guarantee a prompt response from our specialists!
Commercial Reach-In Freezers: Similar in design to refrigerators, these freezers might have multiple sections with either solid or glass doors. Our team is well-acquainted with the intricacies of these freezers.
Commercial Walk-In Freezers: Perfect for larger establishments needing abundant cold storage space, these can be installed inside or outside, and come with shelving for better organization.
Freezer Prep Tables: Positioned in your kitchen's prep zone, these freezers offer a convenient workspace on top. We're also adept at servicing other tables like pizza, sandwich, and steam prep tables.
Under-Counter Freezers: Resembling reach-in freezers but more compact, they're designed for smaller areas.
Merchandising Units: Often referred to as display freezers, they showcase products through transparent doors. Trust Repairful Appliance for its prompt repair.
Commercial Freezer Repair vs. Replacement
The first step in deciding between repairing or replacing your commercial freezer is consulting experts like Repairful Appliance. Factors like the freezer's age, frequency of repairs, cost of components, and the frequency of its use play a role in this decision.
If the cumulative cost of repairs is approaching the price of a new unit or if your freezer is aging, it might be time to weigh the pros of an upgrade. Regular maintenance, even for newer freezers, is crucial to prolong its lifespan.
Regardless of your circumstances, depend on Repairful Appliance to identify issues with your commercial freezer, offer professional repairs, suggest preventative measures, or advocate for a replacement. Plus, we stock all the essential commercial freezer components you might need! For swift, expert assistance from a team that values you and your business, contact us or book an appointment online.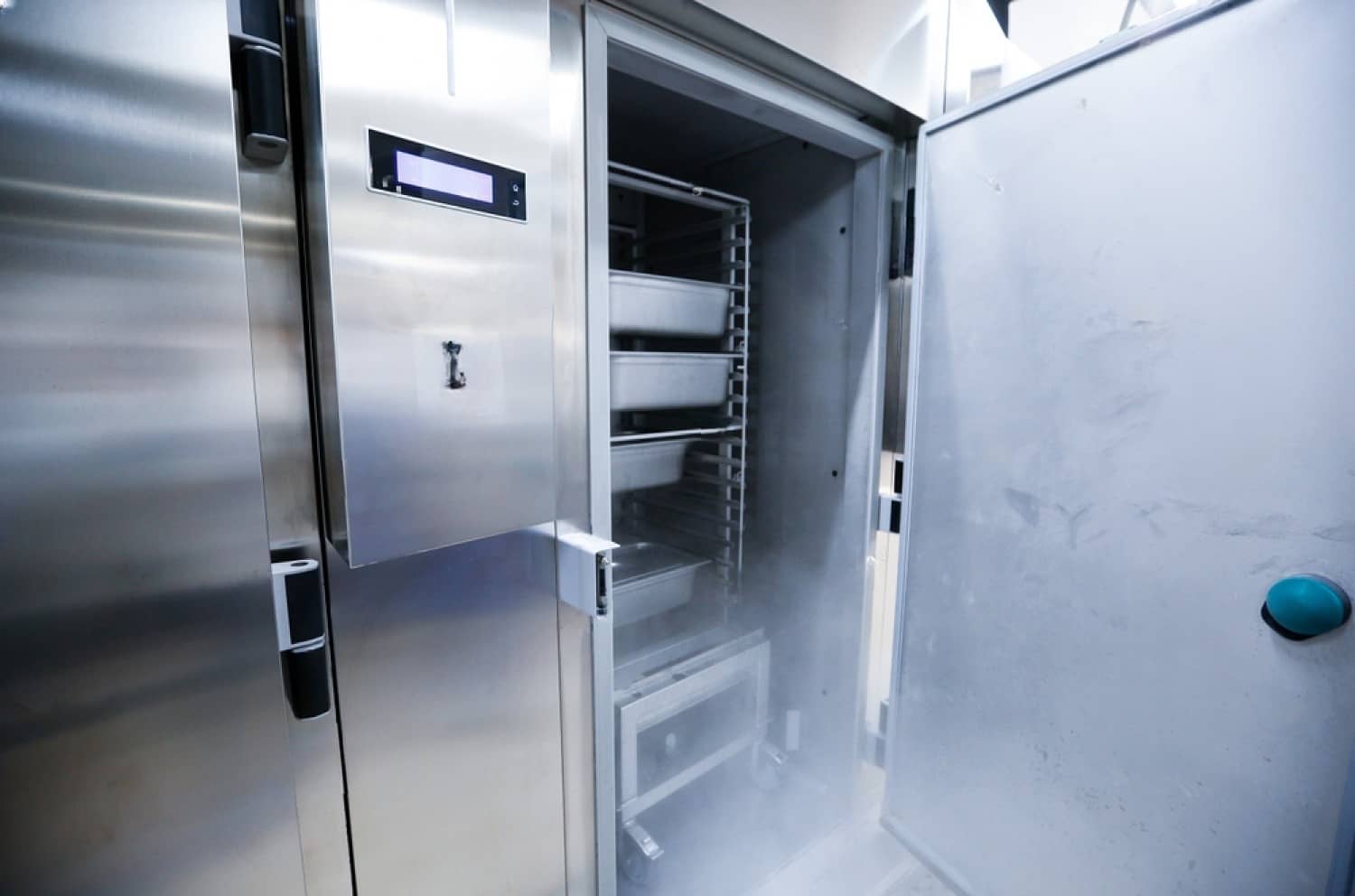 Top Reasons to Choose Repairful Appliance 
Qualified Appliance Experts
Warranty on Workmanship & Parts
Transparent Pricing with Contactless Authorization and Payment
Professional and Uniformed Team
Flexible Scheduling for Your Convenience
Your Local Service Provider